This month, we said goodbye to a family from our church that really touched our lives. We shall miss them, but know that they are only an email - or a few plane rides - away. I had the privilege of making a little address book for them as a going away gift.

Here's a little tutorial on how to create one of these address books in Photoshop. I happen to be a CS3 user.

1) I opened a new 12"x12" document, and divided it into nine 4" squares using the blue guide lines:




2) Then I opened a new 4"x4" document. This is where I created each of the 18 layouts, flattened them, then moved them onto the 12"x12" document. I had two 12"x12" documents when all was said and done: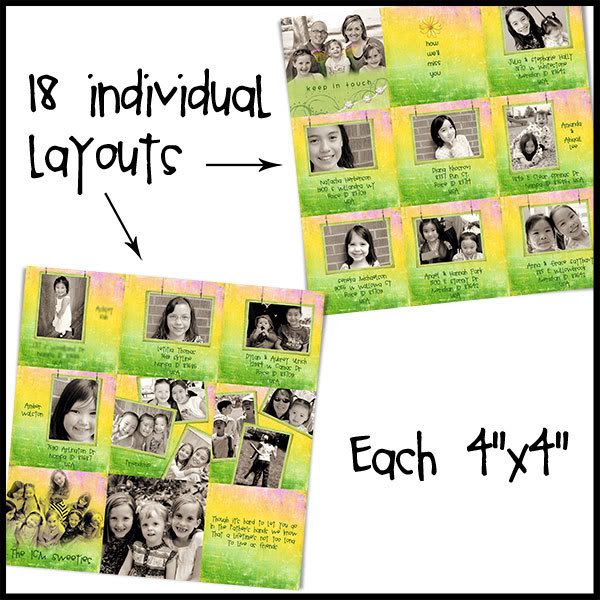 3) Be sure to save a .jpeg form of these layouts at this point. I took them to Costco to be printed. Once I brought the two 12″x12″ pages home from Costco, I cut them down to 18 indvidual pages and set them aside. I took the cardboard insert included in my prints envelope and cut them down to 18 4″x4″ squares, and painted the edges with white acrylic paint to give them a finished look.

4) I then adhered the photos to cardboard pieces with double-sided tape to make each page hefty enough to be handled without creasing. If you are concerned about acidity, you can use the Make It Acid Free Spray on the cardboard to do just that.

5) Using my trusty Bind-it-all, I added the coil and bound all the pages together. Voila!

The finished result: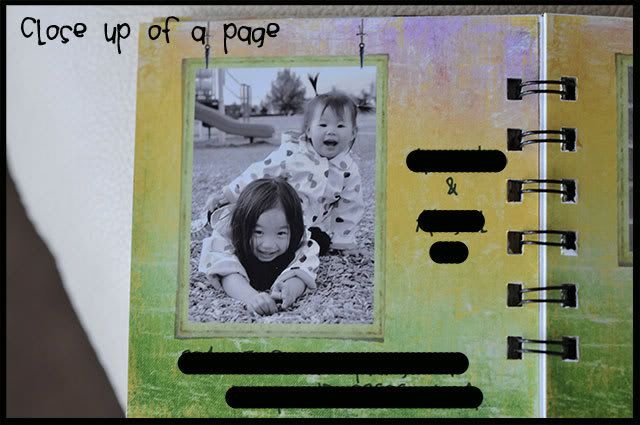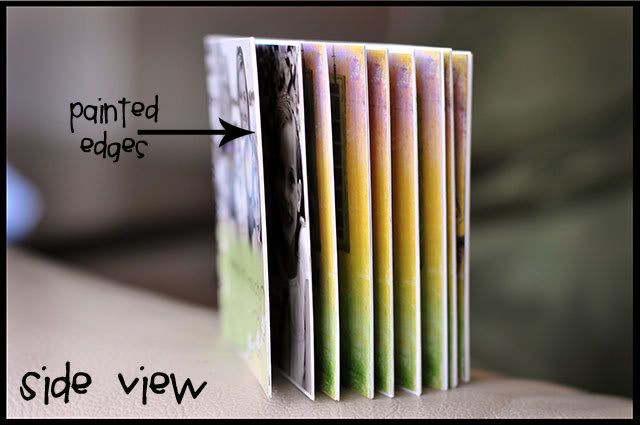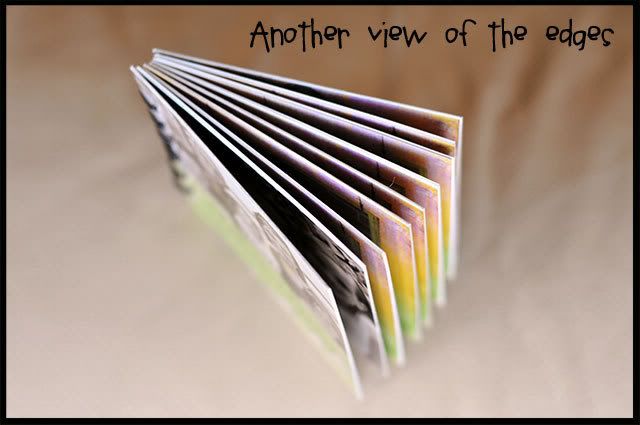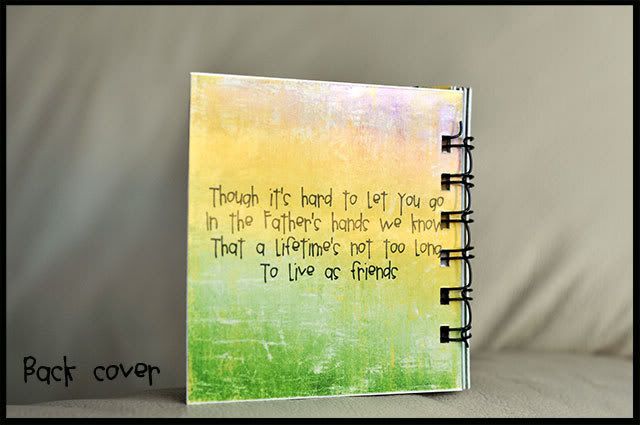 If you get a chance to follow this tutorial to make yourself a similar project, I'd love to see it!