(Rolling out the welcome mat) Hi everyone! Thanks for stopping by my blog - you should have arrived here from Mary's blog (www.plumdumplingdesigns.blogspot.com). We are celebrating ScrapMatters' first birthday in the happiest way possible. Giving out freebies, of course!

In my family, the birthday star gets to choose a non-traditional birthday cake (usually a yummy Marie Callender's pie or other not-so-birthday-ish treat) and a restaurant for dinner. We make all our gifts, in true "hybrid" form. Hybrid scrapping, that is.

Okay, I'm giving out TWO freebies.

The first one: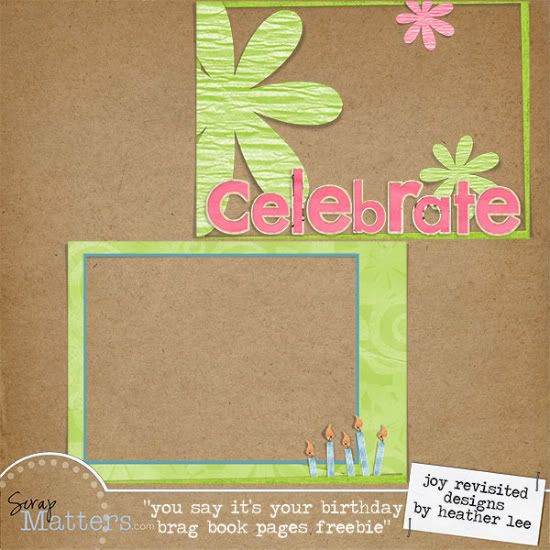 (click on image to download)

The second will be revealed at noon - so come back here for more! It's a fantabulous party hat template.

See you again in a few hours or so -

Your next stop on the Birthday Blog Train is Tater's blog: www.taterscraps.blogspot.com

Have fun! Remember, there are 39 stops total, all loaded up with freebies galore. :)

::edit::

This freebie is no longer available - thanks!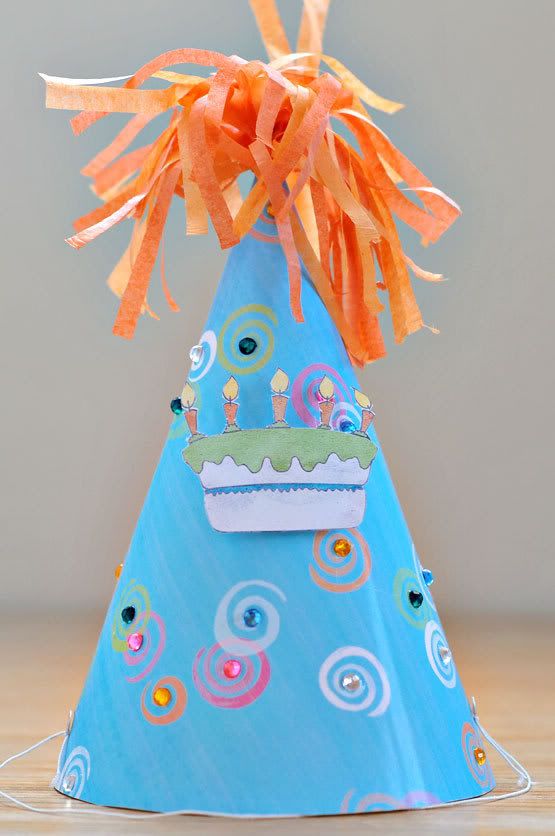 sweet little Abigail not included: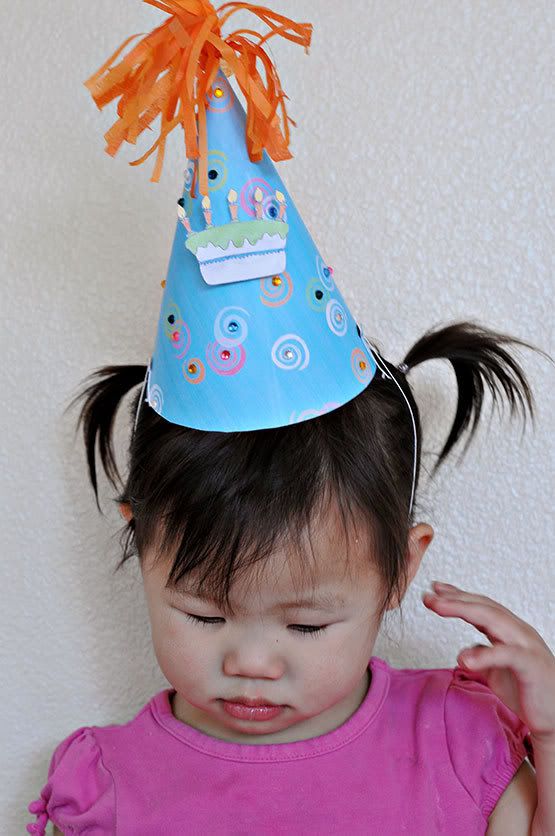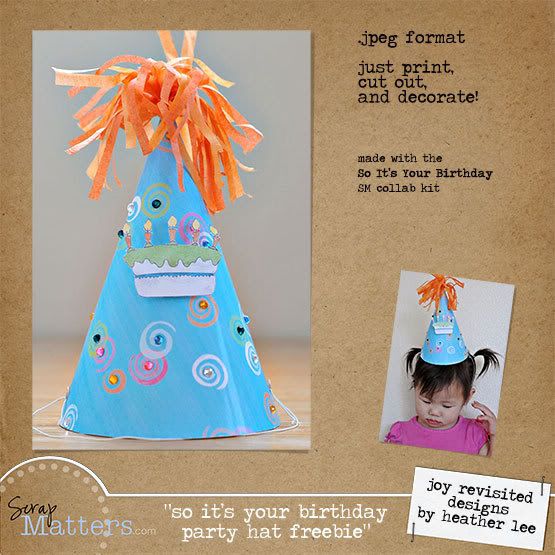 (click image to download)

Make sure you bling it up! And happy, happy birthday ScrapMatters.