::On strength::

I admit - I don't feel much strength these days lugging my heavy body around during this last trimester of Little Peanut's life in utero. Couple this fact with a pretty whopping sinus infection and there you have my current life in a nutshell.

Except, this set of circumstances is not how I will choose to define myself. On this beautiful Mother's Day, as I reflect on the love and strength my own mother poured into me all these years, I identify with this fact:

A mother is a giver of strength.

One encouraging look across the school yard, and my Amanda lights up, excited to tell me about her day's events.

One grasp of the hand, and Abigail can endure the gaggle of dogs coming toward us (she's deathly afraid of dogs and cats).

One "How was you day", and my husband's heavy day falls off his shoulders one word at a time. Calm takes over his demeanor.

I cherish my role and marvel at the power I have been granted. May I proceed with wisdom.

Thank you, family, for the sweet card and pancake breakfast. The air is perfumed with the lovely scents from your efforts - bacon, batter, maple syrup. Never mind that Amanda accidentally poured two cups of maple syrup onto my pancakes. How'd you know I wanted my stack sickeningly sweet? :)


::How to catch up?::

I've stepped away from the blogging world for so long, with so much to report. I'll save the details for another time... I have some wonderful guests in town with us - more on that later too.

Until then, here's a photo of a precious friend and her daughters: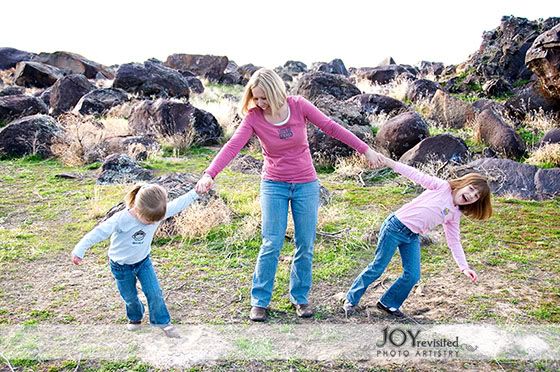 I'll be posting the rest of the photos from the session soon, Brenda!

Happy Mother's Day to all the mothers in the World Wide Web!