I ended up taking Abigail with me to my last prenantal appointment. She particularly enjoyed the requirement that I visit the ladies' room to, ahem, collect a urine sample. Enjoyed it so much so that she broke out in a boisterous, head-thrown-back heartfelt song:

"I see Wondon
I see Fwance
I see Mama's undowpants"
(repeat 23 times)

I came out of the bathroom to many smiling people.

That Abby.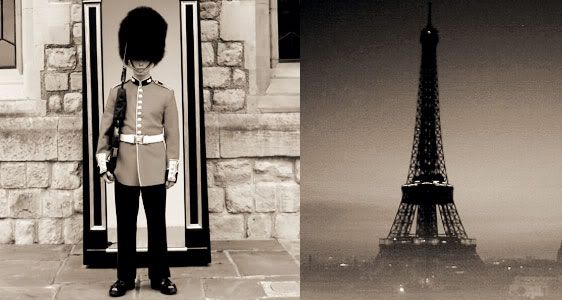 (Images by FindStuff2 and CarolineAMarie via Photobucket)