Today is my Abby's birthday. And for some reason, I keep choking back tears. She's getting so big.

I'm proud of the spunky little girl she is. Yesterday, we had a funny little conversation. It was initiated because I accidentally scratched her with my ring while helping her put on her coat.

Mom: "Oh, ouch! I'm sorry I did that. It was an accident."
Abby: "You weally should be cayfow (careful)."
Mom: "I know."
Abby: "Mommies need to be gentow (gentle) with widdle gohs (little girls)."
Mom: "Yes, ma'am."

While I sat down to make a layout reflecting my jumbled feelings (lots of joy mixed in with the tears), I realize that I just need to run alongside my kids the best I can.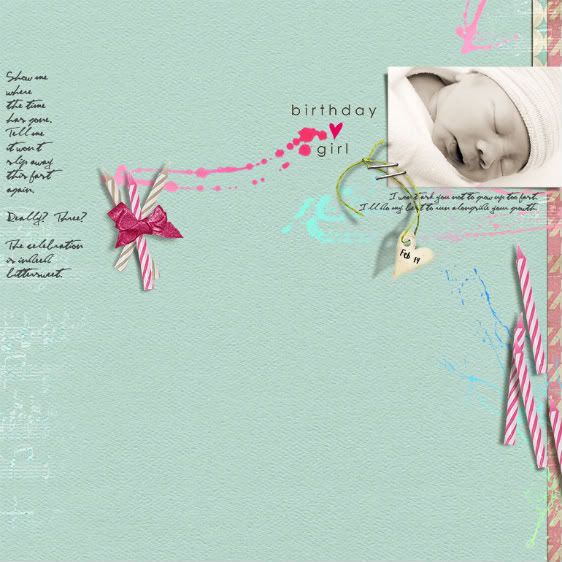 No doubt the hormones are doing a number on me. :)
We've all been quite busy with the birthday party preparations - more on that later!
Happy birthday, Abs!