I encountered this winsome couple a few evenings ago while photographing my girls in the front yard:




Just another little reminder to nurture my husband and our marriage. It's so easy to wholly focus on the children. Talk about them, talk through them.

"The most important thing
a mother can do
for her children
is love their father."

The above quote is an adaptation of Theodore Hesburgh's wise words:

"The most important thing
a father can do
for his children
is love their mother."

Brings me back to a layout I made some time ago: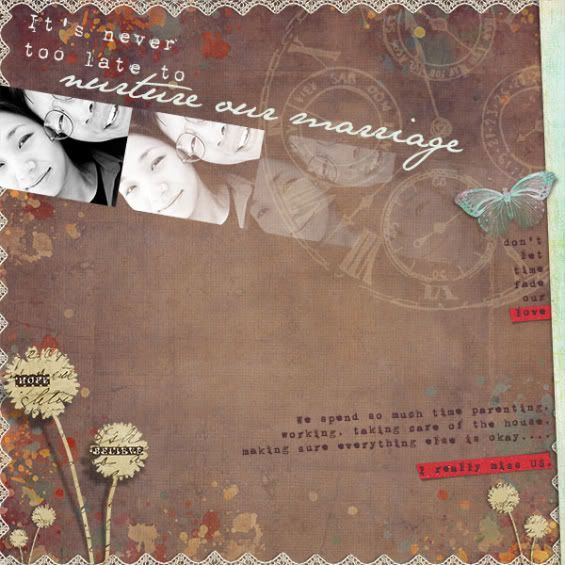 Having such a tremendous person at my side to grow with is a true blessing.



Thank you for today's message, ladybug couple.