Do you know how many photos and life events happen in a span of three months? What to post, what to post.... :)

I guess the best place to start is with yesterday's stream of thought - I continue to purge and rearrange my list of priorities, and this layout was born out of my brain's spring cleaning: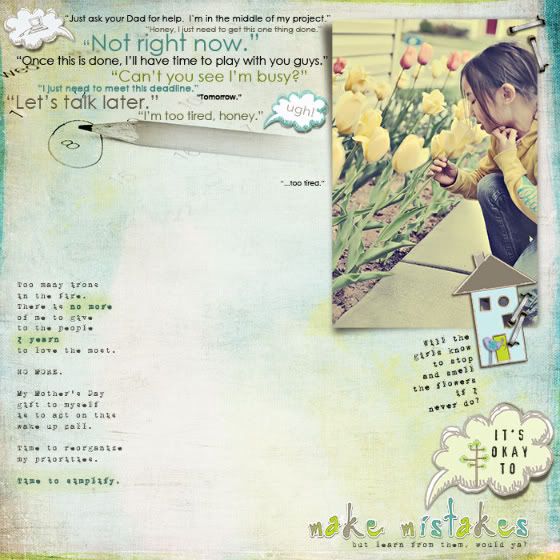 (linked for credits)
The tiny journaling reads:
Will the girls know to stop and smell the flowers if I never do? Too many irons in the fire. There is no more of me to give to the people I yearn to love the most. NO MORE. My Mother's Day gift to myself is to act on this wake up call. Time to reorganize. Time to simplify.
Off to the girls' gymnastics classes - I love seeing the concentration on Amanda's face as she pushes her strength to its limits, and Abigail's unbounding joy tearing through the circuit. I just love these kids and am so glad they are mine.