It's been a day filled with gymnastics, Caillou, post-processing of photos, and a warm summer breeze to cool us off. Later on, we'll be heading off to swim lessons. I love days like this.

Speaking of relaxing, my favorite scent of the moment is lavender. I am thinking of flanking our home with lavender bushes, after a photo session I had this past weekend. Click on the photo to be whisked away for a peek. ;)


And an extremely belated congrats to Amanda for participating in an art contest. You can see her entry on this screenshot: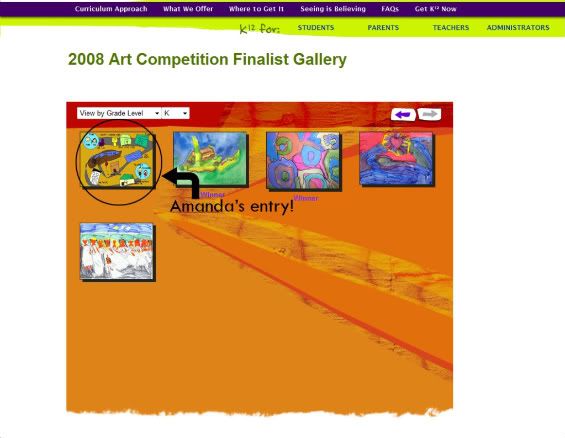 So proud of you, Pancakes!